Precast concrete plunge pools are relatively new to the industry, lets dive in and compare: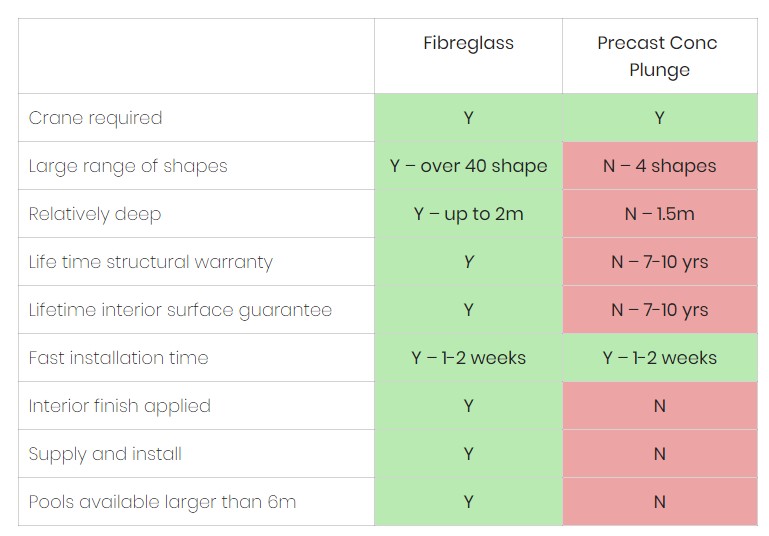 Based on the above criteria there are no clear advantages for a precast concrete plunge pool when comparing to a fibreglass pool.
The reason most families may choose a fibreglass pool over a precast would be: range, depth, size, warranty but most of all they do not want to install the pool themselves or organise a separate builder after purchasing the product.
*Important note: Precast concrete plunge pools need to be craned into your yard and are approx. 10 times the weight or a fibreglass pool making the craning in process much more expensive and difficult.
We have full dedicated Project Managers and an in-house installation team controlling quality, timing and communication for your pool journey click here to find out more.